The BCEA offers free webinars on a variety of breast cancer topics. All webinars are recorded, so if you missed a live event, you can still see the recorded presentation.
TOPIC: Exclusive Conversation with Dr. June La Valleur
DATE: Saturday, December 5, 2020
TIME: 9 am - 10 am; via computer, phone or tablet
COST: FREE - limited to first 25 registrants
Please join BCEA for an exclusive small group conversation with Dr. June La Valleur on Saturday, Dec. 5, 2020 from 9-10 am. We are holding this session as a follow-up to our Oct. 3 conference session "What Happened? I Just Want Sex to Be Like It Used to Be (Part II)". This will be held as a small group conversation and allow for many questions from participants. In order to ensure your questions are answered, please be sure to submit at least one question for Dr. June in your online registration form. One topic for this session will be restoring Intimacy: the various aspects of the changes that a diagnosis and treatment bring to intimacy and how to address and begin the process of establishing a new way to connect.
Important notes:
- Register ASAP as this session is limited to 25 participants!
- This session will be held via Zoom. Since this session will contain sensitive, personal conversations you have the option to remain anonymous at the event and are not required to have your camera on.
Introducing the 2020 Education Committee

The mission of the Breast Cancer Education Association (BCEA) is to educate the community by providing support and information about breast cancer detection, diagnosis, treatment and survivorship. The role of the Education Committee is to identify broad-ranging topics across the breast health continuum and to engage expert speakers in the field.

Our outreach and educational programs cross all boundaries and support a broad range of healing philosophies. At local community events, through FREE educational webinars, and at an inspiring annual conference that brings the community's best medical and therapeutic breast health experts together for a full day of learning, BCEA volunteers are connecting those whose lives have been impacted by breast cancer with support resources and the latest information on research, treatment options, nutrition and care.
2020 BCEA Education Committee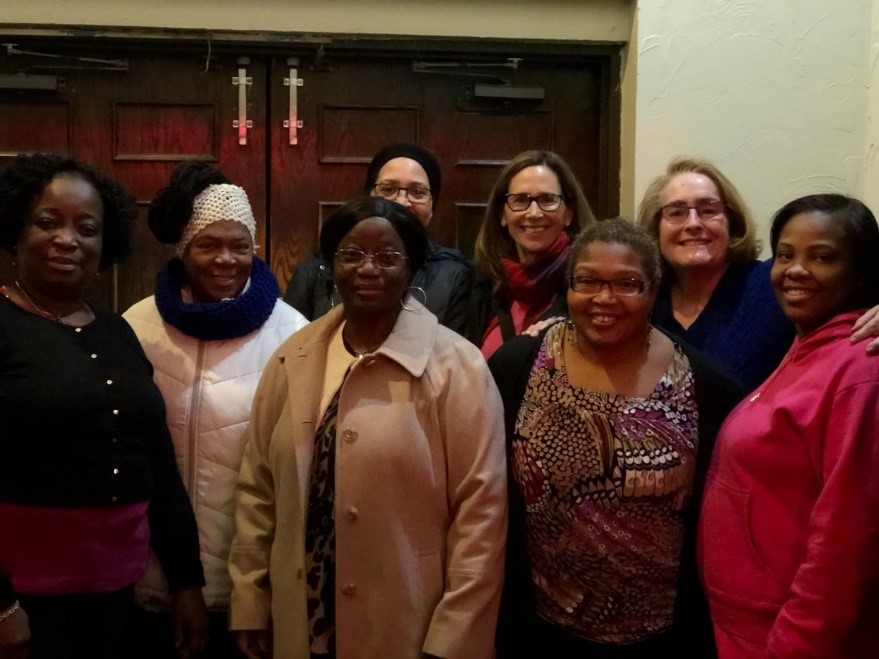 Back Row L-R: Rebekah Floyd, Ann Harris (chair), Gay Lynn Richards
Front Row L-R: Thelma Dukuly, Carolyn Best, Ethel Livingstone, Benita Robinson, Natasha Hollowell
Not Pictured: Renata Beaman, Diane MacGibbon, Marlene Miller