TOPIC:

Anticipatory Grief: Grieving Before Death?




DATE:

Wednesday, Mar 29, 2022


TIME:

12 pm - 1 pm; via computer, phone or tablet




COST:

FREE





CLICK HERE TO REGISTER >
Please join the BCEA on Wednesday, March 29th, to learn about Anticipatory Grief: Grieving Before Death?
As a cancer caregiver, it can be hard to not think about the future and what it may or may not hold. In doing so, it is common for caregivers to experience anticipatory grief, in which we mourn the loss of our loved one while they are still here as well as grieve the future that is no longer available to us.
In this interactive session, we will discuss how being in the cancer community can both support and exacerbate these feelings and the tension many caregivers feel between enjoying the moment and anticipating the loss. The guilt that this may bring up in us will be acknowledged and permission will be granted to feel any and all emotions both in the session and beyond. In our time together, we will dig into this term, discuss how and when these feelings emerge for us, and how we can cope when they do.
Featured Speaker: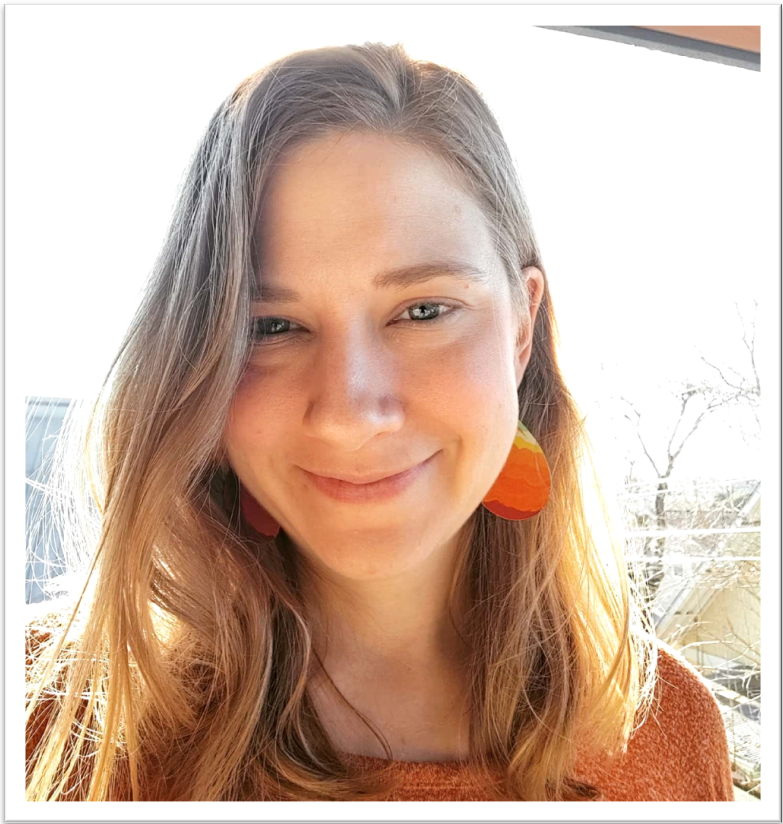 Allison Breininger has a MA in Education and spent twenty years teaching, training, directing, coaching, and creating content in the realm of education. At 31, she became a caregiver for her husband, Sean, when he was diagnosed with the rare genetic disease Fanconi Anemia. In the eleven years since, she has been by his side through a bone marrow transplant and cancer of the tongue, throat, gums, bladder, and skin. In those years, she has experienced firsthand that caregivers are in the negative space: vital yet overlooked and unsupported. Fueled by what she has seen, Allison founded the non-profit The Negative Space as a way to use her experience and skills to change the way caregivers are seen and supported.
Through The Negative Space, Allison shines light on the realities of caregiving, provides direct services to caregivers and educates and equips those who support them with concrete tools and strategies. She co-hosts the In Sickness podcast, provides individual coaching to caregivers nationwide, facilitates support groups and education sessions, partners with multiple organizations to more intentionally support caregivers, and sells caregiver gift boxes.
She and her husband, Sean, live in St. Paul, Minnesota with their teenage daughter, Maya.
Introducing the BCEA Education Committee
The mission of the Breast Cancer Education Association (BCEA) is to educate the community by providing support and information about breast cancer detection, diagnosis, treatment and survivorship. The role of the Education Committee is to identify broad-ranging topics across the breast health continuum and to engage expert speakers in the field.
Our outreach and educational programs cross all boundaries and support a broad range of healing philosophies. At local community events, through FREE educational webinars, and at an inspiring annual conference that brings the community's best medical and therapeutic breast health experts together for a full day of learning, BCEA volunteers are connecting those whose lives have been impacted by breast cancer with support resources and the latest information on research, treatment options, nutrition and care.
BCEA Education Committee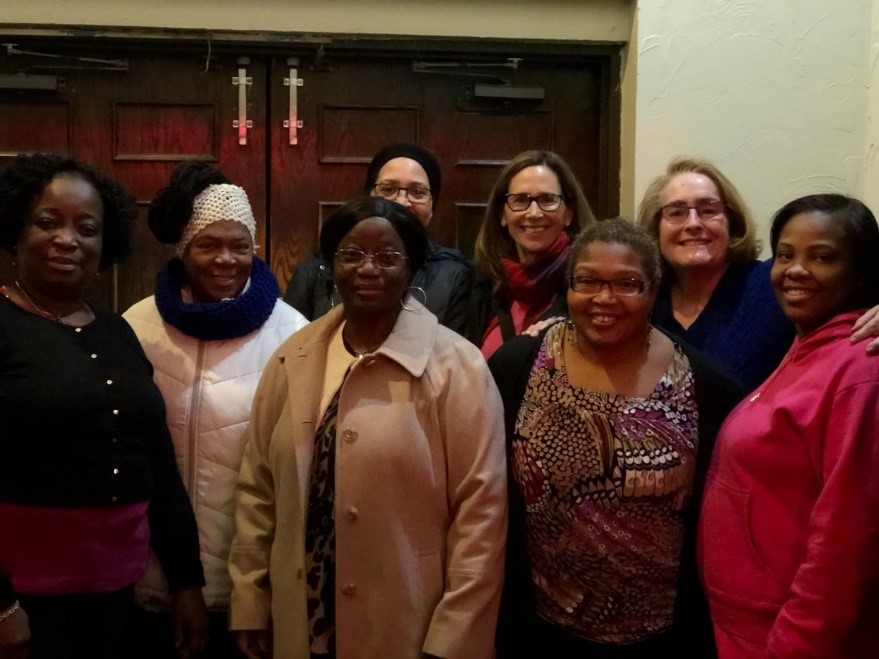 Back Row L-R: Rebekah Floyd, Ann Harris (chair), Gay Lynn Richards
Front Row L-R: Thelma Dukuly, Carolyn Best, Ethel Livingstone, Benita Robinson, Natasha Hollowell
Not Pictured: Renata Beaman, Diane MacGibbon, Marlene Miller