Do you want to make a difference in the lives of people who have been impacted by breast cancer? Would you like to connect with others who are passionate about breast cancer education?
If you answered "YES" to one of these questions, please consider volunteering with the Breast Cancer Education Association! Since 2001, our organization has been educating the community by providing support and information about detection, diagnosis, treatment and survivorship.
As a grassroots organization, we rely on our amazing volunteers and supporters. Even if you have just a few hours, there are a wide variety of volunteer opportunities to fit every schedule and skill set.
If you're ready — raise your hand now!
Annette Lamers Making A Difference Award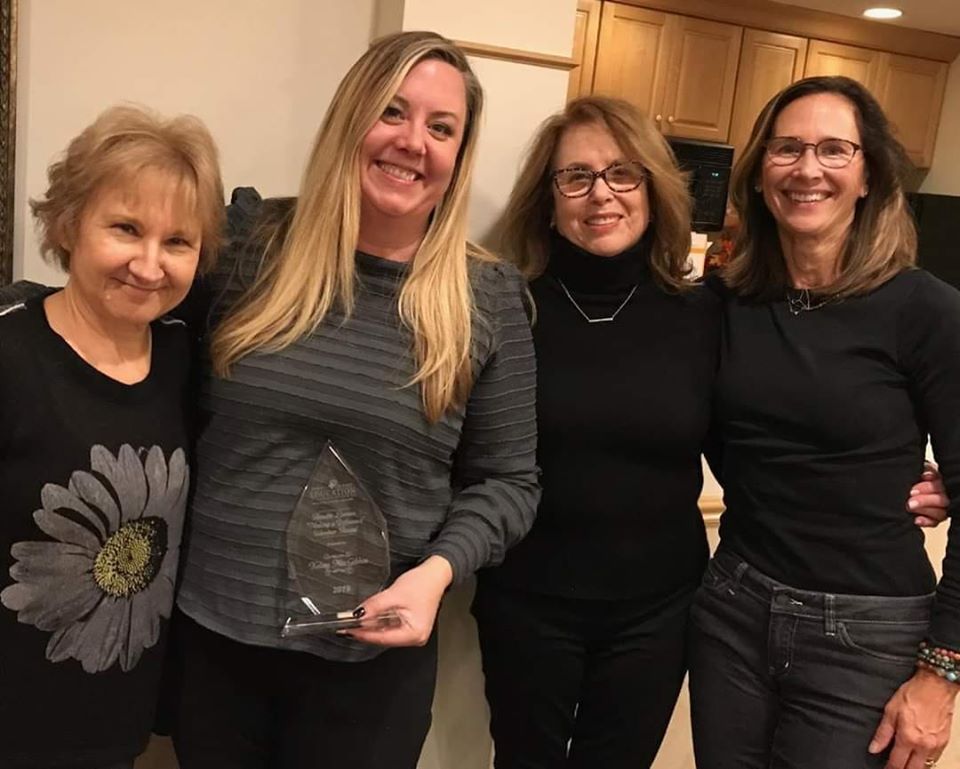 We are delighted to announce that Kelsey MacGibbon is the recipient of this year's Annette Lamers Making A Difference Award. The award recognizes an outstanding volunteer whose dedicated service has made a significant difference in our community. Kelsey's leadership, dedication, caring and compassion have been instrumental in the growth and impact of BCEA. Presenting the award to Kelsey are Nadia Janson, 2019 Board Member, and BCEA Co-Founders Lois Joseph and Ann Harris.