Join us for the Breast Party in town!
Sunday, November 3, 2019
3:00 pm - 7:00 pm
The Narrows Saloon,
3380 Shoreline Dr, Wayzata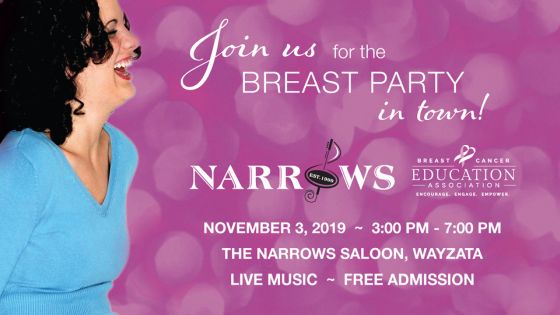 BCEA Webinars
The BCEA offers free webinars on a variety of breast cancer topics. Click here for information on upcoming webinars. All webinars are recorded, so if you missed a live event, you can still see the recorded presentation.
Meet the 2019 Education Committee, bringing you the latest news in breast health.
---
Annette Lamers Making A Difference Award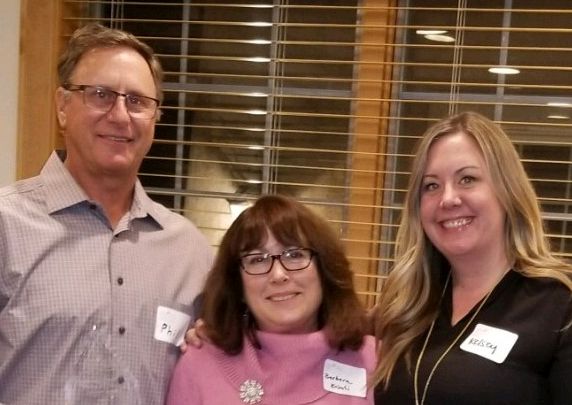 We are delighted to announce that Phil Lamers is the recipient of this year's Annette Lamers Making A Difference Award. The award recognizes an outstanding volunteer whose dedicated service has made a significant difference in our community. From the beginning, Phil's leadership, dedication, caring and compassion have been instrumental in the growth and impact of BCEA. Presenting the award to Phil are Barbara Kayati, 2019 President and Kelsey MacGibbon, 2018 President.
Featured Video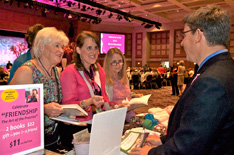 At community events, through educational webinars and our annual conference, we connect people with support resources and share the latest information on research, treatment options, nutrition and care. Through education, survivors learn how to live as fully as possible as they bravely explore treatment options, incorporate emotional and lifestyle changes and manage the disease. LEARN MORE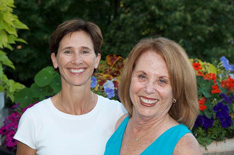 Created in 2001 by survivors Ann Harris and Lois Joseph, the Breast Cancer Education Association conference fulfills a need for a broad range of cutting-edge information about breast health. Our program crosses all boundaries and supports a broad range of healing philosophies and possibilities, from surgical options and the latest updates in oncology to mind, body and spirit practices. Learn More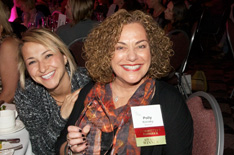 Do you want to make a difference in the lives of people who have been impacted by breast cancer? Would you like to meet other people who are as passionate about breast cancer education as you? We need passionate people to join our volunteer team. From marketing and fundraising to conference set-up and registration, there are a variety of ways to share your time and talents. Get Involved