BCEA Webinars
The BCEA offers free webinars on a variety of breast cancer topics. Click here for information on upcoming webinars. All webinars are recorded, so if you missed a live event, you can still see the recorded presentation.
Meet the 2019 Education Committee, bringing you the latest news in breast health.

Charity Brewery Crawl benefitting the BCEA - March 30, 2019
Join us Saturday, March 30 (12pm - 6pm) for the first annual Community for All Brewery Crawl! Raise money for local nonprofits, while enjoying great craft beer! $15 of your ticket is donated to your favorite charity.
Register now - PLEASE SELECT BIRCH'S/BCEA AT CHECKOUT
The self-guided crawl will be a day of fun at over 15 of the best craft breweries in Minneapolis and St. Paul. Hop on our FREE shuttle bus to travel between NE Minneapolis breweries and use your FREE Metro Transit Pass to visit breweries on the Light Rail. Each brewery will host a local nonprofit. There will be games, prizes, giveaways, and specials throughout the day.
Your crawl will begin at the brewery/nonprofit you choose during checkout (tickets are limited at each brewery - purchase early to confirm your space). Check-in with your nonprofit to receive your "Crawl Pack" - then hop between breweries drinking great beer and supporting local nonprofits!
What You Get:
- "Community for All" Brewery Crawl T-Shirt
- 4 drink tickets - redeemable at any brewery for a FREE half pint
- "Community for All" Drawstring Bag
- Metro Transit Pass - FREE access to the light rail and buses
- FREE shuttle bus circling North Minneapolis breweries
-Wristband for event specials
- Map of participating breweries and the nonprofit they are supporting
- Tons of games, prizes, and giveaways
Annette Lamers Making A Difference Award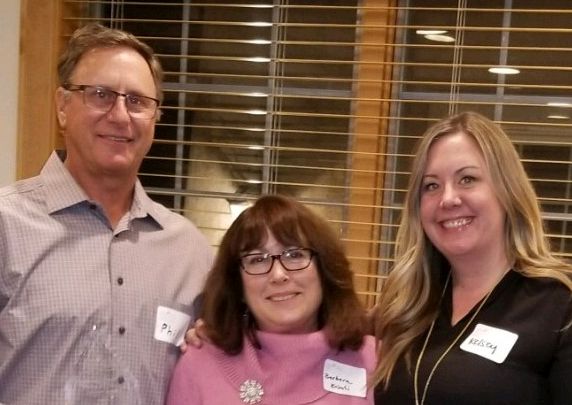 We are delighted to announce that Phil Lamers is the recipient of this year's Annette Lamers Making A Difference Award. The award recognizes an outstanding volunteer whose dedicated service has made a significant difference in our community. From the beginning, Phil's leadership, dedication, caring and compassion have been instrumental in the growth and impact of BCEA. Presenting the award to Phil are Barbara Kayati, 2019 President and Kelsey MacGibbon, 2018 President.
Featured Video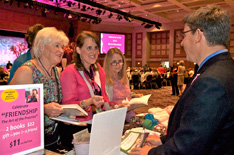 At community events, through educational webinars and our annual conference, we connect people with support resources and share the latest information on research, treatment options, nutrition and care. Through education, survivors learn how to live as fully as possible as they bravely explore treatment options, incorporate emotional and lifestyle changes and manage the disease. LEARN MORE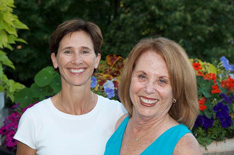 Created in 2001 by survivors Ann Harris and Lois Joseph, the Breast Cancer Education Association conference fulfills a need for a broad range of cutting-edge information about breast health. Our program crosses all boundaries and supports a broad range of healing philosophies and possibilities, from surgical options and the latest updates in oncology to mind, body and spirit practices. Learn More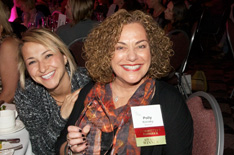 Do you want to make a difference in the lives of people who have been impacted by breast cancer? Would you like to meet other people who are as passionate about breast cancer education as you? Then become a volunteer for the Breast Cancer Education Association! We need passionate people to join our volunteer team. From marketing and fundraising to conference set-up and registration, there are a variety of ways to share your time and talents. Get Involved