BCEA Webinars
The BCEA offers ongoing free webinars on a variety of breast cancer topics. Click here for information on upcoming webinars.
This annual festival consists of eight hours of live music from local Minnesota bands (and even some of the Shoulaks themselves). You will be sure to have a great time with the whole family, or coming by yourself! Attire is picnic casual/weather-appropriate and activities include an inflatable bounce-house for small children, and silent and live auctions.

BCEA Annual Conference -
Saturday, Oct. 6, 2018
The Breast Cancer Education Conference is a very special day dedicated to learning, sharing, and communicating with others in our community whose lives have been impacted by breast cancer. This conference gives everyone the knowledge that is so very necessary to deal with this disease and that it also empowers us with the strength needed to go through this journey.
REGISTER NOW for the 17th Annual BCEA Education Conference on Saturday, Oct. 6, 2018, at TIES Conference Center in St. Paul.
Featured Video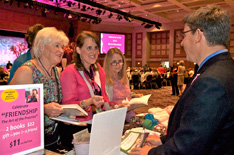 Each year an increasing number of women and men are diagnosed with breast cancer. Through education, not only do you learn to survive this disease and live, but learn to live more courageously, creatively and with grace. The ONLY conference of its kind in the Twin Cities, our annual Breast Cancer Education Conference features renowned experts and resources on the latest in breast cancer research, nutrition, care and prevention. Click here for Information on the 2017 Conference!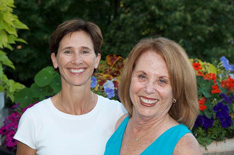 Created in 2001 years ago by survivors Ann Harris and Lois Joseph, the Breast Cancer Education Association conference fulfills a need for a broad range of cutting-edge information about breast health. Our program crosses all boundaries and supports a broad range of healing philosophies and possibilities, from surgical options and the latest updates in oncology to mind, body and spirit practices. Learn More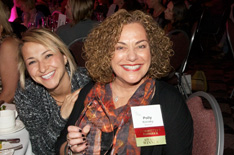 Do you want to make a difference in the lives of people who have been impacted by breast cancer? Would you like to meet other people who are as passionate about breast cancer education as you? Then become a volunteer for the Breast Cancer Education Association! We need passionate people to join our volunteer team. From marketing and fundraising to conference set-up and registration, there are a variety of ways to share your time and talents. Get Involved