As a grassroots organization, we are so fortunate to have an amazing group of volunteers. They come from all walks of life, but all of them are passionate about breast cancer education. Every day, they are making a difference in the lives of people in our community who have been impacted by breast cancer.

We'd like to introduce you to a few of these very special people!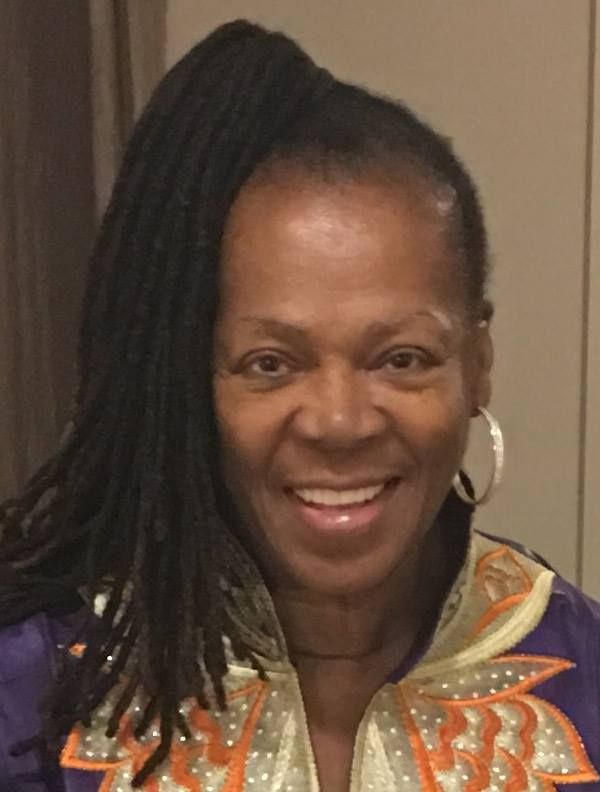 Carolyn Best grew up as one of eight children in Wilson, NC. Her mother was a nurse and Carolyn learned first-hand that nurses bring a special kind of comfort and knowledge. It was her mother's influence that inspired Carolyn to become a nurse herself. As the owner of a home health agency and a cancer survivor, Carolyn saw the critical need for education and support. She believes that volunteering provides a unique opportunity to share compassion and kindness – understanding where others are at in their own journeys and helping to provide the help they need. She has been involved with the Sisters Standing Up to Breast Cancer since 2013 and is currently a Community Champion and member of the BCEA Education committee. Carolyn looks forward to being a life-long Ambassador to her community and to women everywhere.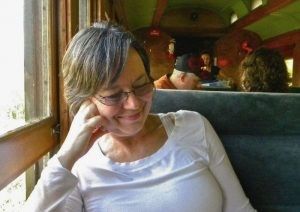 Donna DeGracia is a two-time breast cancer survivor, a physician assistant and an educator. When she was first diagnosed, Donna quickly realized how little she knew about breast cancer, despite 20+ years of experience as a medical provider. She knows first-hand how hopeless and isolated many survivors feel. Her experience led to a series of interviews which became a book. She joined BCEA because she believes that educating people is the only way we will make progress in survival rates and healthy survivorship. Knowledge is power!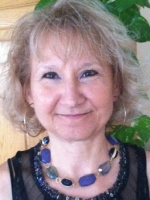 When Nadia Janson was diagnosed with breast cancer in 2011, she set out to learn everything she could about the disease. That respect for knowledge led her to the BCEA, where she now chairs our volunteer committee. Nadia enjoys being part of a team that is working to share the latest research and news about treatment and support with those who need it most. When asked why she decided to become a BCEA volunteer, Nadia says, "I enjoy the variety of BCEA volunteers. They come from all walks of the breast cancer world – survivors, relatives of survivors, caregivers – their passion is inspiring. I also enjoy attending and volunteering at the events, both parts – the educational and the fundraising. The annual conference is always up-to-the-minute educational, and the fundraising events – music festivals, curling, brewery events – are so fun!"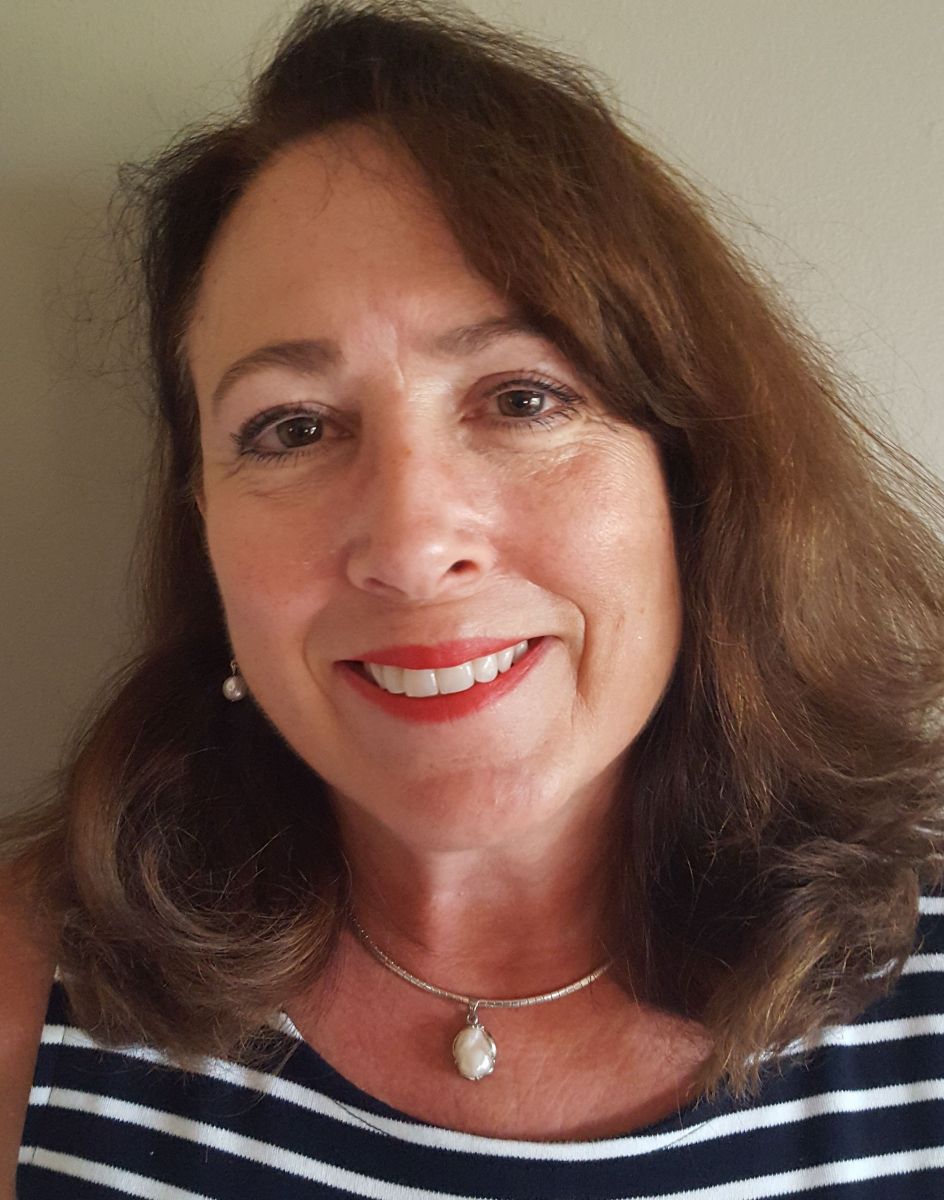 Barbara Kayati is an 11-year breast cancer survivor. After completing her treatment, she wanted to get involved with a community-based organization where she could give back. She chose BCEA, and it has been an important part of her own emotional healing process. Over the years, Barbara has made new friends and forged relationships with men and women who share her passion to educate the community and inspire hope and confidence in those who are affected by breast cancer. As she says, "I love being a BCEA volunteer because I know that the work we do makes a difference. We are partnering with trusted experts in cancer research and treatment to spread the word about breast cancer prevention, treatment and survivorship." Barbara enjoys reading, cooking, gardening, hiking and spending time with her husband and family.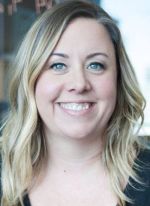 Kelsey MacGibbon was introduced to BCEA by her mother, who was just beginning to navigate her own diagnosis and survivorship. As a marketing professional, Kelsey saw that she could make an immediate impact. It wasn't long before she became a very active volunteer, leading the organization's marketing efforts and serving as Board President in 2018. She appreciates being able to see "up close" the impact her efforts have on people's lives, and feels that "giving back to an organization that has significantly contributed to the life of a loved one" is the least she can do. In her spare time, Kelsey enjoys downhill skiing, yoga, spending time on Minnesota's beautiful lakes and her friendships with other BCEA volunteers.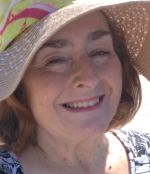 Gay Lynn Richards, DNP, RN, MPH
Gay Lynn Richards has worked in the oncology field for most of her career, as a hospital based oncology nurse and a clinical nurse specialist for the Minnesota Department of Health Sage Screening Program. She now works as a consultant in the local cancer community and volunteers with several local organizations. Volunteering with BCEA provides Gay with the opportunity to bring the most up-to-date knowledge across the cancer continuum to individuals, families & communities impacted by cancer. She finds great joy in working with others to increase awareness and breast screening in under-served communities and establishing strong partnerships with community leaders. A tireless volunteer, Gay's motto is "Together We Are Strong". She currently chairs the BCEA outreach and inclusion committee and in her spare time (there's not much of it!), she enjoys gardening, reading and spending time with her grandchildren.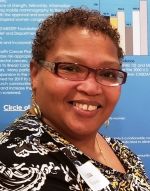 Benita Robinson has more than 25 years of experience working with health equity, health disparities, cancer education and outreach. After several years at the American Cancer Society, she recently joined the MN Department of Health as a SAGE/SAGE Plus Navigator. Married to Pastor Stanford L. Robinson for more than 35 years, they are the parents of an adult daughter and have two grandchildren. Benita holds an Evangelist Missionary license and serves as the Women's Ministry Coordinator. Benita is a passionate and committed volunteer at BCEA, often leading outreach efforts and partnerships with community-based organizations. She believes that providing life-changing and life-saving information will increase the likelihood of survival after a cancer diagnosis and enjoys working with other "awesome volunteers" who share her passion and drive to improve the quality of life for all people.
Luella Williams is a three-time breast cancer survivor, now celebrating 33 years as a survivor. She was first introduced to BCEA when she was asked to model in a fashion show. She has been a dedicated volunteer ever since, and plays a key role in community outreach programs. Luella also volunteers with African American Breast Cancer Association (AABCA).