Our Mission
Our mission is to educate the community by providing support and information about breast cancer detection, diagnosis, treatment and survivorship.
Our Inspiration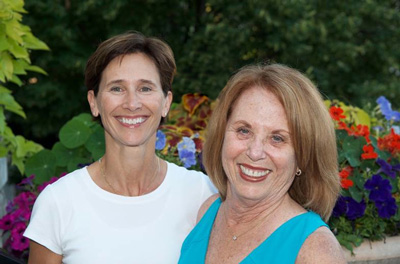 Co-founders Lois Joseph and Ann Harris are great examples of the reasons to get involved. Ann, was a wife, Registered Nurse and mother of two when she was diagnosed with breast cancer at the age of 39. Just three months later, Ann was Lois's nurse when she was diagnosed. This year in Minnesota alone over 4,500 people will be diagnosed with breast cancer and will find themselves in the same situation; stunned, confused and frightened. In response to their experiences as survivors, Ann and Lois created this conference to fulfill the growing need for breast health information in a supportive, inspiring and non-threatening environment.
Our Commitment
Survivors, families and friends are learning to live as fully as possible as they bravely explore treatment options and, incorporate emotional and lifestyle changes. Our annual conference brings the community's best medical and therapeutic breast health experts together for a day of learning on how to live as fully as possible when breast cancer touches your life.The program offers a broad range of healing philosophies and possibilities, opening doors and providing easy access to information and support. There is no other event in the Twin Cities like this conference!