Kelly Grosklags, LICSW, BCD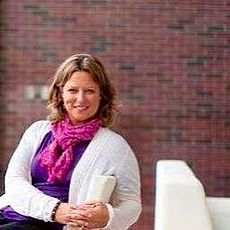 For nearly 25 years Kelly has dedicated her practice to minimizing suffering through her work in oncology, palliative care and hospice. An experienced therapist and gifted speaker, Kelly created Conversations with Kelly as a public healing forum to broaden her reach as a psychotherapist, social worker and healer for patients and families.
Kelly frequently speaks about end-of-life care, and grief and loss issues at hospitals, clinical conferences, churches, funeral homes and schools. Her passionate and supportive demeanor helps patients, caregivers and health professionals connect with the wisdom of dying a good death, making life more meaningful, coping with depression and anxiety, transforming fear into hope and healing versus curing.
Kelly is a Board Certified Diplomat in clinical social work and earned a fellowship in grief counseling from the American Academy of Health Care Professionals. She earned a Master's Degree in clinical social work from the University of St. Thomas/University of St. Catherine and currently sits on the board of directors for Angel Foundation, a non-profit organization that supports families living with cancer.
Kelly is currently writing a book of stories from cancer survivors and their caregivers. Her private psychotherapy practice is located in Minneapolis.